It sounds like Ed Masters has come up with an epically daft plan and has managed to talk his mates into it too. Ed and 3 fellow mountain biker racers currently in isolation in New Zealand after arriving back from international World Cup racing are planning to complete a half marathon run this weekend to raise money for charity.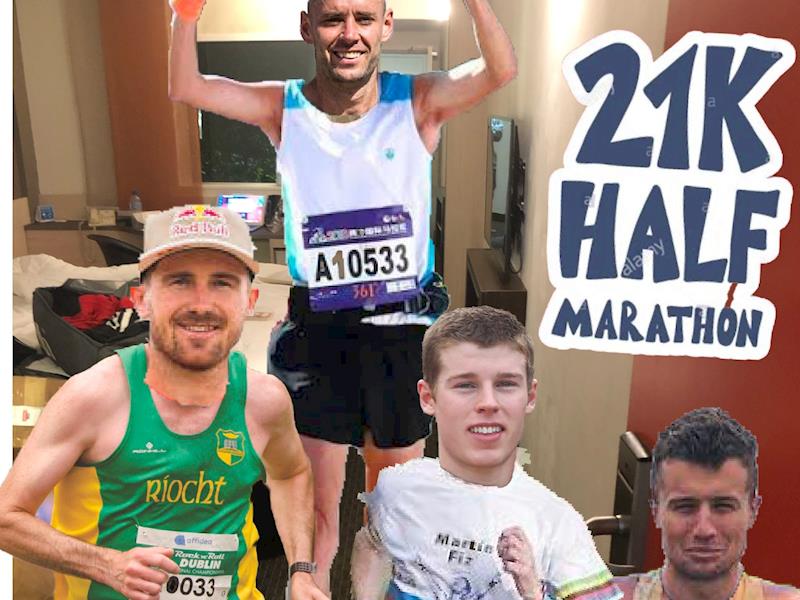 Now this doesn't sound to daft until you here a bit of the detail. I was listening to the radio driving into work this morning and heard Brook MacDonald interviewed. The crazyness is they are doing it in their rooms. This isnt going to be a nice trot around the park for these cycling athletes, this is going to be a half marathon shuttle run!!!! Gawd damn!
Apparently Ed's room is just 5 metres long and Brook, Anton Cooper and Charlie Murray's rooms are 8 metres. That means Ed will need to do 4,200 laps of his room to complete the 21km half marathon distance and the others will do 2625!!! Thats horrendous all that stopping and starting will be really harsh and the metal toughness to complete that many laps will be more than significant.
Apparantly Brooks first reaction was "I was like, count me out of that, I'm not doing that!"
But over a couple of days in his hotel room in Auckland, he came around to the concept, particularly with the opportunity to raise money for charity.
"That's the biggest thing is just getting people behind us," he said.
"I feel like it's something that will make people laugh."
"I'm not too worried about the fitness, it's more the mental challenge will be the biggest thing," he said.
Brooks toughness is legendary on the circuit hence his name Bulldog. If he things its going to be mentally challenging then it really is!!
As many of you will know Brook had a really bad crash last year in Canada and suffered significant spinal injuries. The recovery and rehabilitation has been inspirational and to see him back racing this year has been fantastic for all too see.
More than $5000 has already been raised by the athletes for their chosen charities; the Burwood Spinal Unit and Westpac Rescue Helicopter. The Burwood unit in Christchurch was where Brook spent 4 weeks last year and was crucial to his successful rehabilitation. Both charities do awesome work and a very very deserving of the guys efforts and the cash they raise
You can donate via the GiveALittle/Quarantine Hotel Half Marathon page HERE
For every donation, you go in the draw to win one of the epic prize packs from our amazing supporters Redbull, Native Sparkling, Ilabb, and Shapeshifter.
You can follow them running live on Insta @edmasters @brookmacdonald6 @murraycharles @anton.cooper
They'll be running from 7:30am on Saturday the 31st October until they knock it off!
Yeah Bois – awesome job!!